Breathe Easy with Humidifier Services from Grove
If you're one of the more than 50 million Americans who experience allergies each year or one of the 25 million Americans who suffer from asthma, you may already know the concerns that come with too much moisture in your air. Did you know air can also be too dry?
As your heating system warms your home in the winter, it also removes needed moisture from your air. For an ideal balance of health and comfort in your home, the proper amount of indoor humidity is between 30 and 50 percent. Too little moisture can be every bit as harmful to your health and comfort as too much.
Excessive dryness is known to cause significant personal discomfort, with symptoms such as dry skin, itchy eyes, coughing, and bloody noses. Humidity below the ideal zone also allows the flu and other viruses to live longer outside the body. When you add a persistent flu bug to already-dry nasal passages, your chances of illness increase significantly.
A whole-home humidifier adds water vapor to the heated air circulated by your HVAC system. The extra moisture will make you feel more comfortable while it reduces the lifespan of the flu virus.
You can also save money on your utility bills, as the increased humidity brings an insulating effect that allows you to lower your thermostat.
Enjoy improved comfort and health in your home when you trust Grove Heating and Cooling for the installation or repair of a dehumidifier! Our professional air specialists are trained to assess your indoor air quality and recommend options to meet your needs, lifestyle, and home.
With Grove's Lifetime Workmanship Guarantee*, you can be confident your humidifier installation or repair will be done right. Our technicians are NATE certified, and we are proud to be affiliated with the Air Conditioning Contractors of America and accredited by the Better Business Bureau.
Our Humidifier Product Offerings
Good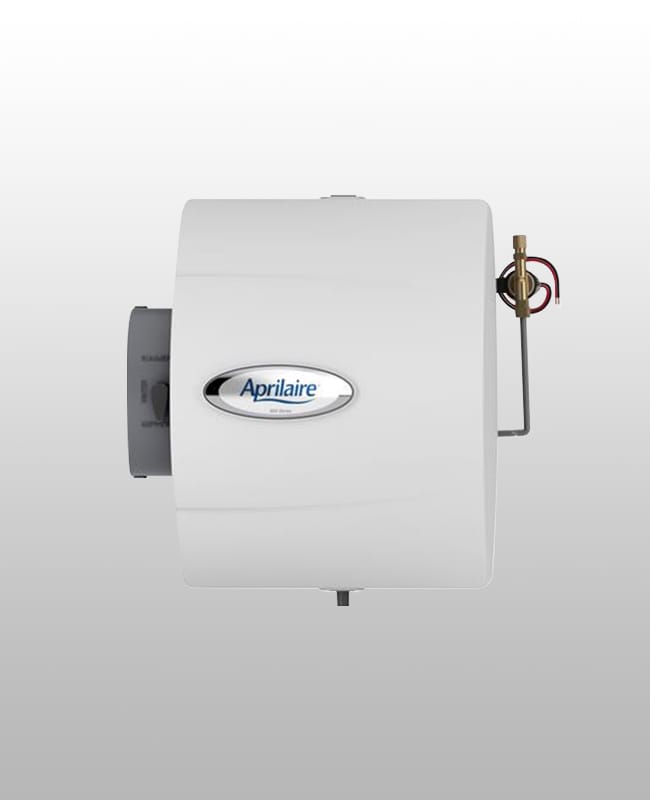 Aprilaire 600 Whole House Humidifier
Product #600
Our evaporative humidifiers work by piping water into the distribution tray located at the top of the humidifier.
Best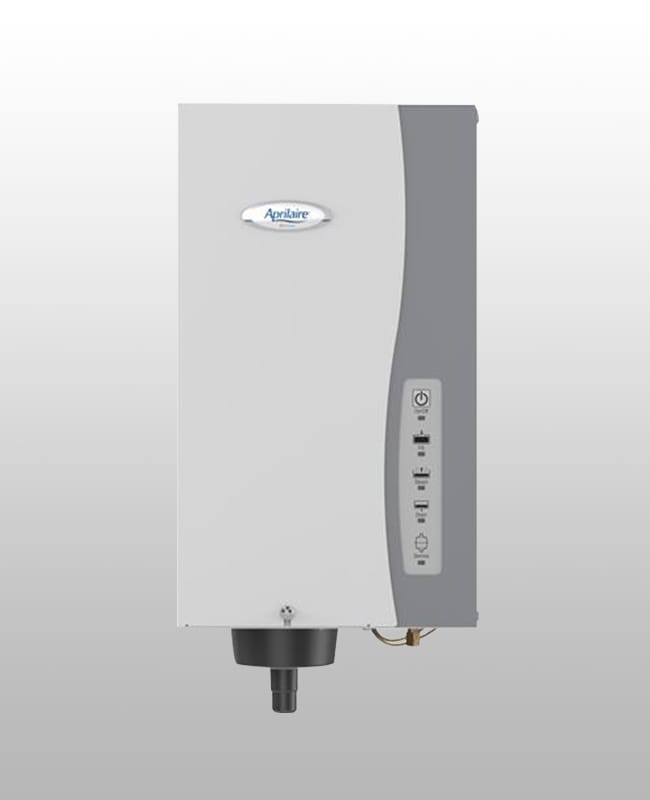 Aprilaire 800 Whole House Steam Humidifier
Product #800d
Aprilaire Model 800 steam humidifiers use electrode technology and are simple to install, operate, and maintain.
Better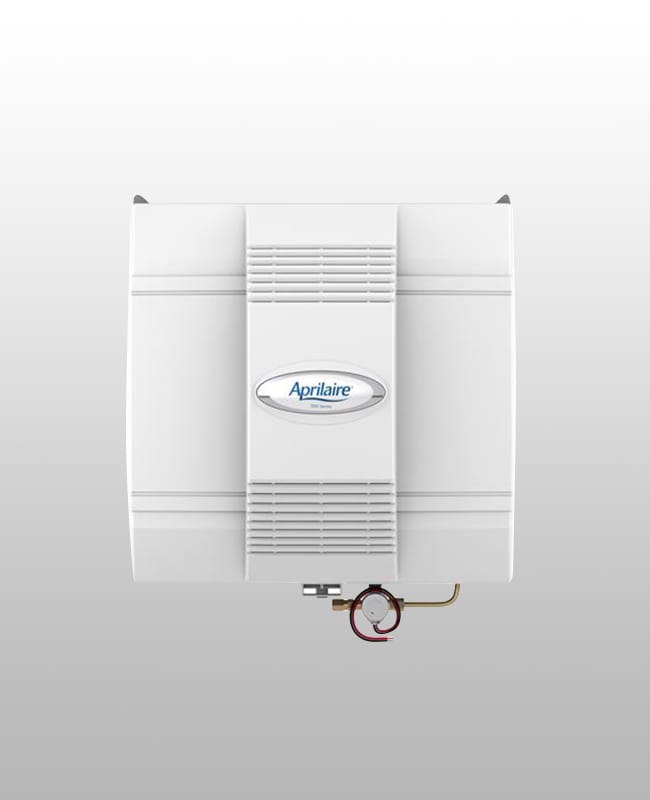 Aprilaire 700 Whole House Fan Powered Humidifier
Product #700
The Aprilaire Model 700 Humidifier is a whole-home solution that helps you achieve total comfort through humidity control.
Preventive Maintenance Service for Humidifiers
DIY Maintenance for IAQ Equipment
Extend your humidifier's service life and keep it in top condition by replacing your water panel annually. Check your water reservoir and connection tubes for scale buildup or mold. These components can often be cleaned with a mild vinegar or bleach solution, or a commercially available scale remover. Always be sure to check your manufacturer's recommendations for the best ways to clean your humidifier.
Maintenance Memberships
When you enroll in a Grove Heating and Cooling maintenance membership, you'll love the peace of mind of knowing your heating and cooling systems are operating at their best! Our memberships include benefits such as maintenance visits, service discounts, priority customer status, and much more. You can even customize your membership to include service for your humidifier and other indoor air quality equipment!
Schedule Your Humidifier Service Today!
From our home base in Crofton, MD, Grove Heating and Cooling services our friends in Bowie, Annapolis, Odenton, Gambrills, Davidsonville, Severna Park, Pasadena, Edgewater, and Severn.
*call for details