Maryland Thermostat Repair & Installation Services
When you think about ways you can improve indoor air quality (IAQ) in your home, have you considered the effect of your thermostat? Doesn't it just regulate temperature and when your heating and cooling system operates? Not anymore!
For the more than 50 million Americans who experience allergies each year and the 25 million Americans who suffer from asthma, a quality thermostat can help to ensure temperature and humidity remain within levels required for better health. Even if you aren't afflicted with allergies or asthma, upgrading your thermostat can be an inexpensive and effective way to bring greater comfort and efficiency into your home.
In recent years, thermostats have become much more than a simple on-off switch for your home's heating and cooling systems. As they always have, your thermostat will allow you to set and maintain the desired temperature, so your system will operate only as much as you need to stay comfortable. You can "set it and forget it," with confidence that your utility bills will only reflect your actual usage.
The latest generation of thermostats add a range of features, so you can select one that best meets the needs of your household. If you want to ensure your system only runs when your home is occupied, select a programmable thermostat. When you need to integrate a humidifier or dehumidifier into your plan for greater comfort, choose a thermostat with a humidity sensor. The options to take control of your comfort are surprisingly adaptable for your requirements and budget.
The air specialists of Grove Heating and Cooling are trained to assess your indoor air quality and recommend options to meet your needs, lifestyle, and home. We would love to show you how the installation of a new thermostat can bring improved comfort and savings to your home!
You can be confident your thermostat installation will be done right, with the Grove Lifetime Workmanship Guarantee*. Our technicians are NATE certified, and we are proud to be affiliated with the Air Conditioning Contractors of America and accredited by the Better Business Bureau.
Types of Thermostats We Service
Manual Thermostats
The classic thermostat is a great option for comfort and efficiency without breaking the budget. Set your temperature, switch easily from heating to cooling, and select on-off or fan for circulation.
Programmable Thermostats
A programmable thermostat builds on the features of a manual thermostat with the ability to set on and off-times for your household. If your house is consistently unoccupied on weekdays, program your thermostat to shut off your system when you leave and turn on when you return. No need to run the heat when everyone is asleep – your programmable thermostat will lower the temperature a few degrees until it's time to wake up.
WiFi-Connected Thermostats
You can use a remote to start your car, so how great would it be to control your heating and cooling system with WiFi? Now you can! Tell your thermostat you're on your way home with an app on your phone, and enjoy comfort on demand when you walk through the door.
Smart Thermostats
For the ultimate in comfort and control of your home's temperature, choose a smart thermostat. Although these amazing devices may not actually predict the weather (yet), some can use current weather conditions to automatically adjust your home's heating and cooling system for the optimal balance of comfort and efficiency. Others can "learn" your usage patterns based on your preferred temperature and the hours your home is occupied.
Our Thermostat Offerings
Good
Honeywell FocusPRO® 5000
Product #TH5110D
Our FocusPRO® 5000 Non-Programmable Thermostat can be configured for up to two heating and cooling conventional systems and heat pump.
Best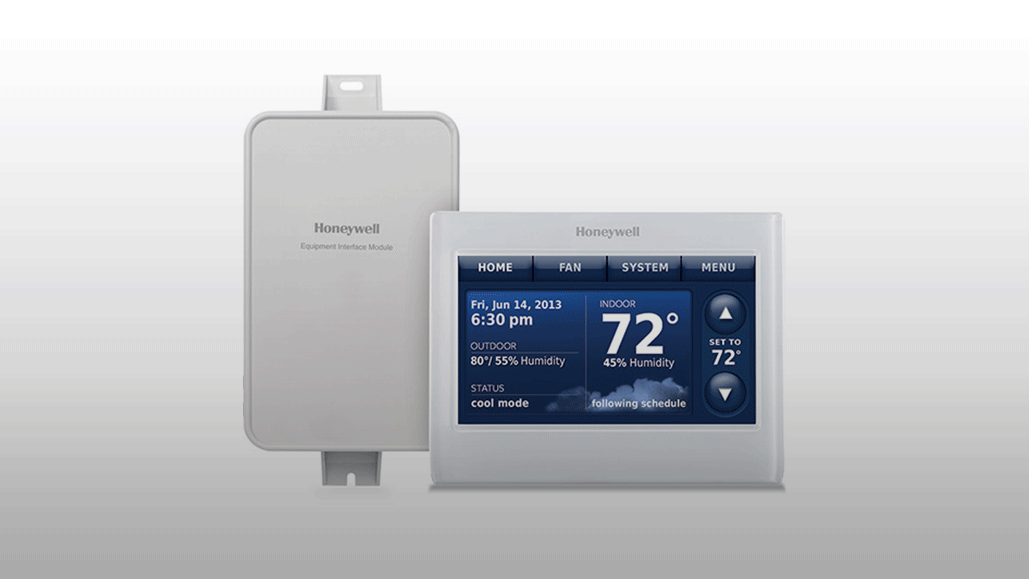 Honeywell Prestige IAQ
Product #IAQ
Satisfaction from simplicity and comfort are provided through robust RedLINK wireless capabilities.
Better
Honeywell Home T9
Product #T9
Sense the temperatures in the places that matter most with the T9 Smart Thermostat. Focus on the rooms you choose by setting a schedule — or let the sensors respond to your lifestyle, helping save energy when you leave and preparing that ideal temp for your return.
Schedule Thermostat Service Today!
Need help with a new thermostat or other IAQ concern in Anne Arundel, Howard, Montgomery, Prince George's, and Queen Anne's Counties? Grove Heating and Cooling is happy to serve our neighbors in the Crofton, MD area.